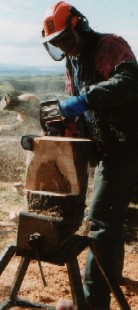 Chainsaw Carving
With his an artistic flair he never knew he had, Phil, in 1998, started experimenting with chainsaw carving. He started simply by making wooden mushrooms form a variety of timbers and after several sell-out successes at local shows, he decided to start selling further afield. As his confidence grew, he tried more complex carvings of animals and several commissions followed. Anyone who has visited Portmeirion in North Wales will have seen giant animals in the children's play area which were carved by Phil from a huge oak tree which fell in a storm. Last year, we delivered two giant carvings to Guernsey, and I am sure we must have shocked many people as we drove down the M5 with a twelve foot long crocodile and 6 foot high, three quarters of a tonne teddy bear on the back of a flat bed trailer! Phil's celebrity status was confirmed in 1999 with an appearance on the BBC's Groundforce programme in March 2000 and several appearances on local television programmes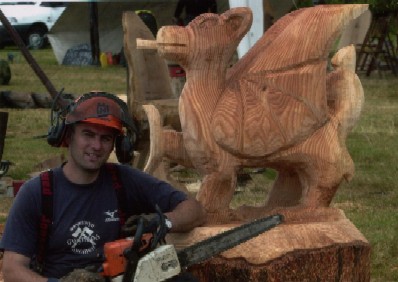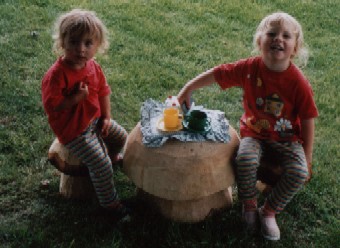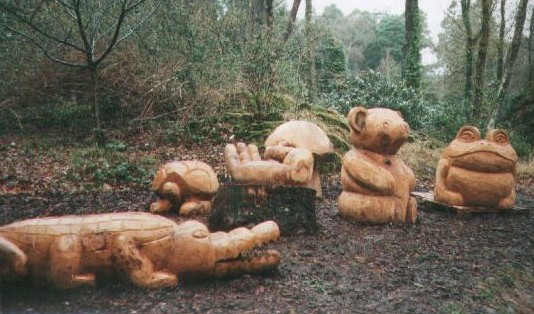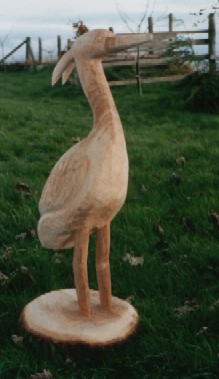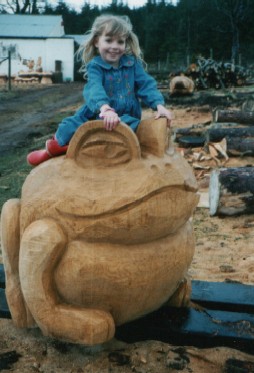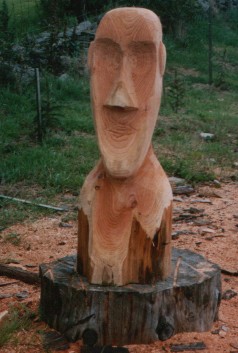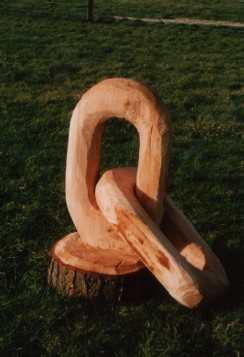 COURSE AVAILABILITY
For more info contact Phil or Karen on:
Phone: 01490 460611
Mobile: 0789 149 4341
Email: phil@chainsawtraining.com
WE ALSO RUN CUSTOMISED COURSES ON A ONE TO ONE BASIS - please ring for details! Bookings are currently being taken for:
*Due to current social distancing guidelines our courses are running slightly differently to usual. Please ring or email for dates and availability
May/June 2022
Chainsaw maintenance and cross cutting.
Training and integrated assessment £245.
Optional professional assessment available £165.
Places available


May/June 2022
Maintenance, cross cutting and felling trees up to 380mm diam.
Training £445
Assessment £295
Places available


July 2022
FELLING AND PROCESSING TREES OVER 380mm diam
Training £395
Assessment £165
Places available


May/June 2022
Dealing with individual and multiple windblown trees course cost £395
Assessment cost £165
Places available


SITE UPDATED 11/5/2022
I will travel anywhere in the UK to deliver courses for 4 candidates. Travel expenses are 50p per mile.
Full equipment hire is available (everything from PPE to chainsaws and sharpening tools).
For more information please call Phil or Karen on 01490 460611 or 07891494341 or email phil@chainsawtraining.com