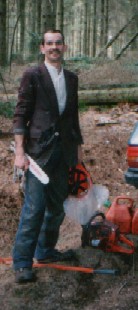 Why Do I Need Training?
Used correctly, chainsaws and allied cutting equipment are very versatile tools with a variety of uses. But they are also potentially very dangerous. Serious accidents can and do occur without proper training, or because operators have not kept their skills up to scratch.
Training is a legal requirement.
The Provision and Use of Work Equipment Regulations 1998 (PUWER) require employers to provide adequate training and to ensure that chainsaws and related equipment are operated by employees who have received appropriate training in their safe use. Anyone working in or on trees is expected to hold a recognised certificate of competence. If you are self employed the regulations still apply.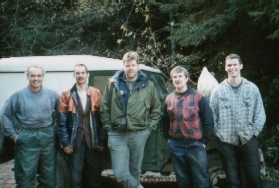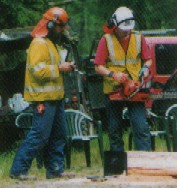 Do these guys need training?
Learn from the experts.
LANTRA awards has many years experience of developing training courses to the highest standards. Courses are delivered exclusively through a network of approved registered training providers and instructors. You can be sure you will be trained by people who are properly qualified and experienced. Training is done in small groups so that you receive plenty of individual attention supplemented by course materials which reflect current safe working practices.

COURSE AVAILABILITY
For more info contact Phil or Karen on:
Phone: 01490 460611
Mobile: 0789 149 4341
Email: phil@chainsawtraining.com
WE ALSO RUN CUSTOMISED COURSES ON A ONE TO ONE BASIS - please ring for details! Bookings are currently being taken for:
*Due to current social distancing guidelines our courses are running slightly differently to usual. Please ring or email for dates and availability
May/June 2022
Chainsaw maintenance and cross cutting.
Training and integrated assessment £245.
Optional professional assessment available £165.
Places available


May/June 2022
Maintenance, cross cutting and felling trees up to 380mm diam.
Training £445
Assessment £295
Places available


July 2022
FELLING AND PROCESSING TREES OVER 380mm diam
Training £395
Assessment £165
Places available


May/June 2022
Dealing with individual and multiple windblown trees course cost £395
Assessment cost £165
Places available


SITE UPDATED 11/5/2022
I will travel anywhere in the UK to deliver courses for 4 candidates. Travel expenses are 50p per mile.
Full equipment hire is available (everything from PPE to chainsaws and sharpening tools).
For more information please call Phil or Karen on 01490 460611 or 07891494341 or email phil@chainsawtraining.com